Mr Promo is always looking out for New Products to have the leading edge on What's New in our Industry.
If you have seen something that you are not sure about, or you are wanting more information on the selected products that we have given you a taste for.
Call us now on 1300 233 397 or …………..
Plastic Pen with Stylus and Mobile phone holder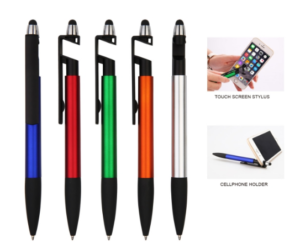 Available in 5 Matt Metallic Colours, Push action Ball pen has black rubberised finger grip and rubber stylus. Can be Pad Printed on one or two positions. Holds most mobile phone with ease to take selfies.
Call us now on 1300 233 397 or request a quote
Fidget Spinner – Latest Craze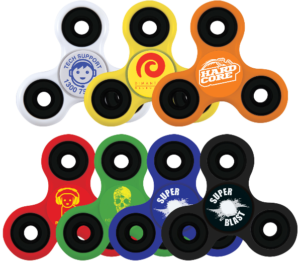 The latest highly addictive, interactive gadgets that will hang around desks and ideal for trade shows, conferences and a great giveaways to promote your company.
Designed to improve focus and alleviate boredom. This version has steel bearings which allow the spinner to rotate for around 2 minutes. The three arms are also weighted which helps provide a greater rotational period.
The centre is printed with your full colour logo for maximised exposure with every use.
Call us now on 1300 233 397 or Request a quote.
Have you seen the light? – New Torch Technology
Available in two sizes
COB LIGHT—–COB (Chips on Board), is a new technology of LED packaging for LED light engine.
Multi LED chips are packaged together as one lighting module. When it light up, it looks like a lighting panel.
The light has a more uniform appearance
Better life expectancy
Can achieve higher light levels over a larger area
They are more stable and reliable than standard LED packages
Call us now on 1300 233 397 or Request a quote.
Bamboo Cutting Boards
Comes in three different sized boards to choose from, making a perfect Corporate gift with a twist, as your client would use this over and over for entertaining. Laser Engraved with your logo on one side or both.
Call us now on 1300 233 397 or Request a quote.