Technology
Mr Promo is proud to offer up to date Technology Promotional Products. Though we have been offering different types of Technology like the USB sticks, which are still very popular in the market today, there seems to be a push for more and more different types of Technology Promotional Products coming through.  Here are some new Technology that has just come through.      
&nbsp &nbsp &nbsp
Inductive Wireless Mobile Phone Charging
Inductive Wireless Mobile Phone Charges that have compatible Qi enabled devices built in. This latest technology is compatible with Apple 8, 8 plus and X, suitable for Samsung Galaxy S6, S7, S8 and S9.
The Inductive Wireless Mobile Phone Charger comes in many styles and sizes or you can create your own design to match your company logo.
To charge up your Qi enabled device is as easy as laying it on the Inductive Wireless charger and that's it – No more messy cables.
Call us now on 1300 233 397 or request a quote.
&nbsp &nbsp &nbsp
Power Banks
Power Banks come in all different shapes and sizes, and can charge mobile phones and/or tablets.
When you run out of charge simply plug in your mobile or tablet for a quick recharge.
Call us now on 1300 233 397 or request a quote.
Bluetooth Speaker
Massive 2.1 inch Hi-Fi Bluetooth speaker with 4 inch Subwoofer and FM Radio. Carry handle for easy portability. Very clear sound and heavy bass. A2DP Bluetooth. Wirelessly stream music from any Bluetooth enabled device such as your smartphone, notebook, tablet or plug in included 3.5 audio jack into the speaker.
Easy charging with included USB cable. Enjoy music up to 4 hours (at medium volume) and wirelessly up to 10 metres. User guide included. Features Micro SD card reader (4GB card available at extra cost).
Call us now on 1300 233 397 or request a quote.
Also available smaller sizes to fit anyone's budget
Virtual Reality 3D Headset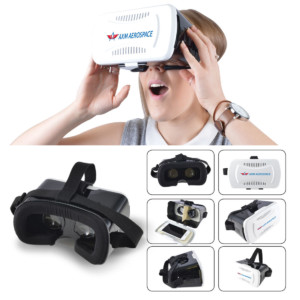 3D headset with fully adjustable lens position and head strap allows you to experience virtua; reality with only your phone.
Simply start any virtual reality app, insert your phone in the headset and look through the lens to experience the virtual world. Fits most smartphones.
Virtual reality Apps are available through Google Play or Apple store. 360 degree videos are available on YouTube.
Call us now on 1300 233 397 or request a quote.