What's on Special….
Christmas

is

just

around

the

corner!

 
Beetle Clip – to hold Sunglasses

Beetle Shaped Holder for Sunglasses and or Driving glasses that clip onto any Sun Visor or belt.
Colours available: Green or Yellow
One Colour Print, One position
Minimum Quantity: 250 Clips
Cost: $1.60 each + GST and Delivery
Notebook with Pen Holder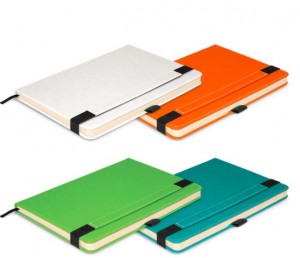 Luxury Hard Cover Notebook with stitched Soft touch antique PU finish, featuring a cardboard envelope on the inside back cover.
160 page Notebook with a ribbon bookmarks and elastic closure band – with a logo strip to print your logo on.
Available colours:- White, Orange, Bright Green and Light Blue
One Colour Print, One position
Minimum Quantity: 100 books
Cost: $5.70 each  + GST and Delivery
Offers valid: 12 October 2020 until the Close of Business 11 December 2020
Call us now on 1300 233 397 or request a quote